---
Vantage Point Staff
---

Eric John Abrahamson, PhD
President and Principal Historian
Eric is the founder, president, and principal historian of Vantage Point. Over the last three decades he has written numerous histories of major corporations and cultural institutions in telecommunications, banking, food processing, construction, philanthropy and the arts, as well as several successful biographies.
Eric earned his PhD in American Economic History at the Johns Hopkins University in 2003. He is the author of a number of books and both fiction and non-fiction essays. His books include Beyond Charity: A Century of Philanthropic Innovation (Vantage Point Press, 2013), Building Home: Howard F. Ahmanson and the Politics of the American Dream (University of California Press, 2013), Improving Life With Energy: The First 125 Years of Black Hills Corporation (Vantage Point Press, 2008).
He is the coauthor of Democracy & Philanthropy: The Rockefeller Foundation and the American Experiment (with Barbara Shubinski and Sam Hurst, Vantage Point Press, 2013); Spirited Commitment: The Samuel and Saidye Bronfman Family Foundation (with Roderick McLeod, McGill-Queens University Press, 2010); and Anytime, Anywhere: Entrepreneurship and the Creation of a Wireless World (with Louis Galambos, Cambridge University Press, 2002).
Eric was the co-winner of the 2016 Excellence in Consulting Award from the National Council on Public History.
---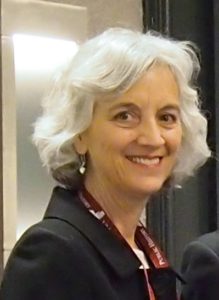 Lois Facer, MA
Chief Operating Officer, Research Associate, and Editor
A former academic dean, Lois taught English as a second language at the University of Maryland, San Francisco State University and National American University. She holds an M.A. in English with an emphasis in TESOL from San Francisco State University and a B.A. in English from the University of California, San Diego.
She was the co-winner of the 2016 Excellence in Consulting Award from the National Council on Public History.
---
Eric Steven Zimmer, PhD

Senior Historian
Eric is a historian of the United States who grew up in South Dakota. After graduating from Black Hills State University, he earned his PhD in American History at the University of Iowa, where he specialized in Native American history (especially as it relates to contemporary federal/tribal and state/tribal relations), the history of U.S. social policy, and public and environmental history.
He has earned recognition for excellent teaching and won several research awards, grants, and/or received invitations to attend institutes and seminars from a variety of organizations, including the American Philosophical Society, the American Historical Association, the National Endowment for the Humanities, and the State Historical Society of Iowa. His essays and reviews have appeared in a variety of regional and national publications, including Native American and Indigenous Studies, the American Indian Quarterly, the Public Historian, Indian Country Today Media Network, and the Annals of Iowa. While at the University of Iowa, Eric helped spearhead the creation of an oral and public history project called the History Corps. He is presently revising his dissertation, "Red Earth Nation: Environment and Sovereignty in Modern Meskwaki History," for publication with a scholarly press. That project won the 2017 Rachel Carson Prize for Best Dissertation by the American Society for Environmental History.
Eric joined Vantage Point in the spring of 2016. You can learn more about him on his website,

www.ericzimmerhistory.com.
---
Our Collaborators
---
Diana Pavek, MA
Research Associate
Diana Pavek is an American historian living and working in Rapid City, South Dakota. She took her undergraduate degree from her native Pennsylvania's East Stroudsburg University in 2011 and an MA in American History from Norwich University in 2015.
Pavek is the founder of Historia, LLC, a consulting firm, and has assisted on a variety of projects ranging from archival management and research to producing indexes for Vantage Point publications.
---

Sam Hurst
Author and Videographer
Sam Hurst is an Emmy Award-winning journalist and documentarian. He is the author of Rattlesnake Under His Hat: The Life and Times of Earl Brockelsby (Vantage Point Press, 2016) and Frontier Industrialists: Fifty Years of Innovation at L&H (Vantage Point Press, 2014).
In 1992, as a producer for NBC News, he was awarded a Nieman Fellowship in Journalism at Harvard University, where he studied evolutionary biology. Following his retirement from NBC News, Hurst and his family moved to the Black Hills where he owned and operated a buffalo ranch and continued to produce independent documentary movies.
Hurst's films include The Coming Plague for Turner Broadcasting, A Falconer's Memoir and Paul Ehrlich and the Population Bomb for PBS, Good Meat, for Native American Public Television and Lakota Star Knowledge for the Journey Museum with a grant from NASA. Hurst has written extensively about food and agriculture policy and South Dakota culture and politics, and for several years was a Sunday columnist for The Rapid City Journal.
---
Randal Iverson
Videographer
Randal has worked in cinematography, editing and marketing for a number of years. He managed a video production department for a marketing agency, and has worked in various capacities for companies such as National Geographic TV, Wal-Mart, Taco Bell, and the Country Music Channel. He operates a video production company called Iverson Productions.
---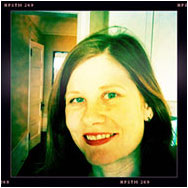 Mindy Spitzer Johnston
Image Research and Archival Specialist
Mindy is a partner at Armstrong-Johnston, a firm focusing on image research archival services. She has spent much of her career at the Chicago History Museum and the

Harvard Law School

Library

.
From 1999-2006, Johnston held many positions at CHM including project editor of the
Haymarket Affair Digital Collection
, project archivist for the American Experience documentary
C

hicago: The City of the Century
, and assistant curator for the exhibition Chicago: Crossroads of America. Johnston became the Law School's Curator of Digital and Visual Resources in 2006.  There she managed digital projects and curated the Library's collection of painted portraits, prints, photographs, and objects. From 2009-2010, she served as the Library's Digital Projects Consultant. Johnston has extensive experience in selecting, cataloging, and interpreting two- and three-dimensional artifacts and approaches archival work from the perspective of a researcher, historian, and curator.
Johnston holds a Master's degree in American History from DePaul University and a Bachelor's degree in American History from Northwestern University. In April 2011, she was appointed to the
Illinois Historical Preservation Agency's
Board of Trustees.
---
Leigh Moran Armstrong
Image Research and Archival Specialist
Leigh is also a partner at

Armstrong-Johnston

. She began her career in visual materials archives at the Chicago History Museum, where she worked as an Imaging Specialist and as the Collection Manager for the museum's extensive prints and photographs collection from 1999-2007. At CHM
, Armstrong appraised and acquired historically significant collections, negotiated terms of use with donors, directed volunteer and grant-funded staff on processing projects, curated exhibitions, and worked collaboratively on publications. Before launching Armstrong-Johnston in 2010, she worked on a freelance basis processing private photographic archives and conducting historic picture research on behalf of publishers, designers, and production companies. She is a member of the
Academy of Certified Archivists
.
Armstrong holds a Master's degree in Art History from the University of Illinois at Chicago, has taught the history of photography at
Columbia College
, and lectured on topics related to the archival administration of historic photograph collections. She also teaches Basics of Materials: Photography, at the
Graham School of General Studies
, University of Chicago.
---